| | |
| --- | --- |
| Welcome to the Hudson Historical Society in Hudson MA | |
Mission Statement
The Hudson Historical Society is organized for the purpose of stimulating and perpetuating an active interest in all historical subjects by collecting and preserving objects, acquiring information and conducting research pertaining to the Town of Hudson, including its earliest settlement. All interested persons are invited to join.
Visit the Museum (in person or Online!)
NOTE: Museum is temporarily closed (for in person visits) as a COVID precaution


The museum is at the Hudson Mill Business Center, 43 Broad Street, Room C402 on the fourth floor. More info...

Click one of these links for info on the Museum holdings: Yearbooks Town Reports People

Brigham's Early Hudson History: View or Print the Book, FREE (380 pages)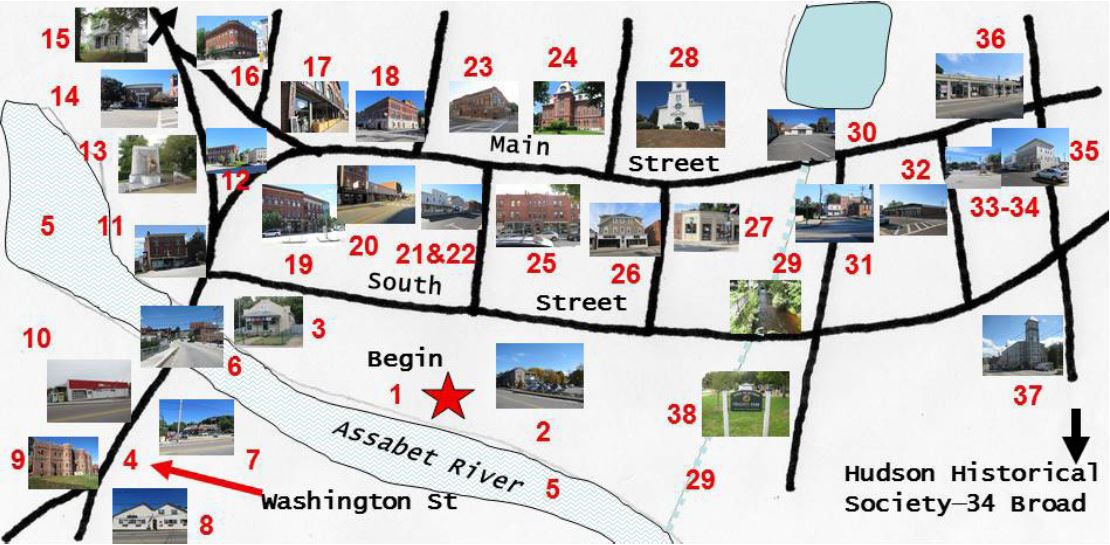 Hudson Historical Walking Tour of Downtown Hudson
View the Walking Tour
The Walking Tour was developed by Richard Gelpke with assistance from David Bonazzoli and Lorene Jean, Hudson Art & Framing. Printed by Nashoba Blue.